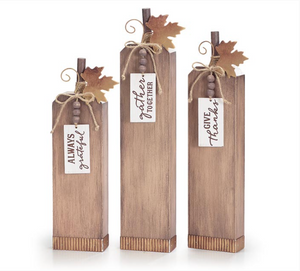 Wood post pumpkins that have a natural wooden look with a ribbed copper base. Each pumpkin has a wooden tag with a message on it. Messages include: Always Grateful, Give thanks, and gather together. 


Made of hand-painted wood.

14.25"H X 6"W X 2"D
16.5"H X 5"W X 2"D
18"H X 4.5"W X 2"D
Each sold individually.