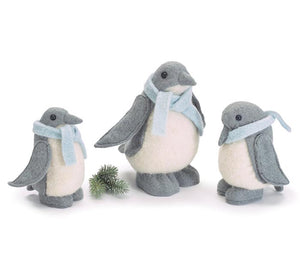 Decor winter penguin assortment in gray and white. Three variations: small with a head up facing forward, small with head down, and large with head up and facing forward. All are wearing light blue and gray scarves.

Made of boiled wool and foam.

Large: 10" H x 7" W x 7" D.
Small: 7" H 5" w x 4 1/2" D.
Each sold individually.