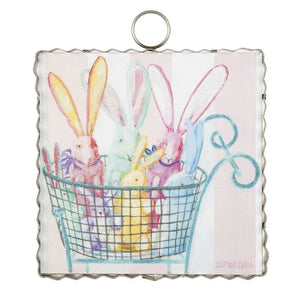 This mini art metal and wood canvas is suitable for Easter, with a spread of colorful bunnies nestled in a charming blue basket that will leave all guests thinking how delightful your Easter gathering is every season.

You'll be ready for every occasion with a unique assortment of decorative charms to display throughout your home—a simple way to celebrate the season. Paired perfectly with our RTC Display boards!
Dimensions 6" x 1" x 7"